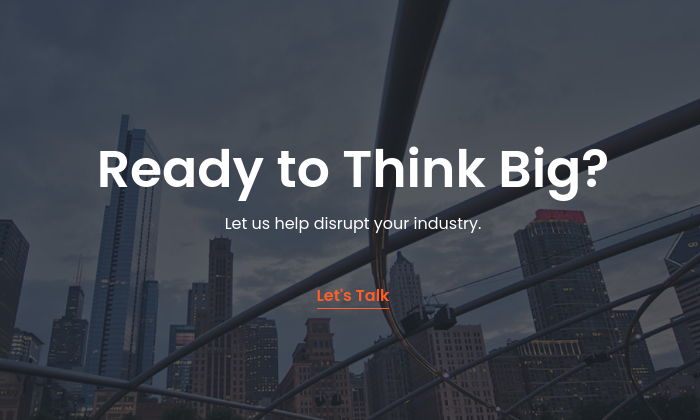 Are you currently running an online business?
Do you think you can sell more of your products applying the same actions?
Because that's exactly what Conversion Optimization does for you.
You're using the same ads, landing/sales pages, and funnels but they just convert more.
That's something you absolutely want to focus on if you've been running ads for a long time but you haven't found the formula for healthy scaling.
Just imagine doubling your conversions…
Wouldn't that be CRAZY?
Well with today's conversion rate optimization strategies you can easily do it.
You just have to know what to look for and how to get it.
So without further ado…
Here's a detailed guide on how to find the best conversion rate optimization consultants and how to work with them to guarantee real trackable results.
5 Ways a Conversion Rate Optimization Consultant Can Help Grow Your Business
The professional CRO Consultant is going to optimize your funnel to the very last bit.
But there are always activities that just generate more results than others.
Say for example your sales funnel is driving the most sales for your business.
You would want to optimize the pages in it first and then move on to optimizing different social media and other website pages.
So make sure you rank your activities from most to least important and then find a CRO Consultant that can help you with the top ones.
Further down this post, I'll go over the questions you need to ask yourself in order to understand what to focus on first.
But for now, here's the number one way a consultant can help you optimize your CRO:
#1 Webinar and VSL Conversion Rate Optimization
Many people think conversions can be optimized only on paper.
But the same CRO process goes for any sales video you use in your business.
And with nowadays fast-paced world, most businesses have switched to selling high-ticket offers through webinars.
If you're currently running a webinar you NEED to maximize the conversions coming from it.
You can't keep pouring water into a leaking bucket, can you?
It's your personal duty and obligation to make the most of your sales process in order to:
Help the most amount of people with your products
Generate the most amount of sales possible for your business
And that's why hiring a professional CRO Consultant to look at your webinar, the pages, the emails leading to it, and of course the follow-up after is extremely essential.
He can quickly assess what needs to be improved and how to do it most efficiently.
Because I'm sure you wouldn't want to record a 90-minute webinar from the scratch.
#2 Website Conversion Rate Optimization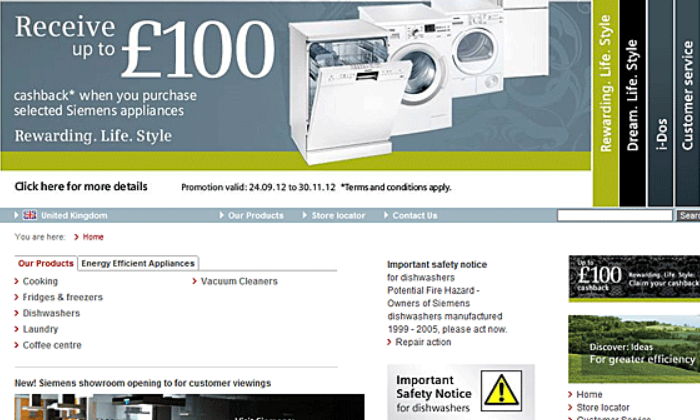 For many businesses, their website is basically their sales funnel.
It's the place where they drive the most traffic and get the most sales.
So if your business is in the same spot, you've got to realize that depending on a single thing to bring in sales (the website) is a little ambitious.
And not having it fully-optimized for conversions is straight-up idiotic.
That's why you need to hire an Expert CRO Consultant that can optimize every single bit of your website.
You would be surprised that 43% of business owners don't know which is the most important page on their website.
That's why it is very easy to get distracted and focus on the wrong thing when trying to scale your business.
#3 Pay Per Click Conversion Rate Optimization
Let's say you already have your funnel up and running.
If that's the case, you need to start focusing your attention on paid ads that bring in more and more potential customers to your pages.
That's an easy way to check your actual funnel conversions and optimize accordingly.
But you can't sell your products/services if your ads don't convert, right?
Of course, if you're just starting, you can try setting them up on your own.
But hiring a professional to at least check your work and give you valuable split-test suggestions is crucial if you want to run the same ads for a long time.
And trust me — you want long-term result generating ads.
#4 Social Media Conversion Rate Optimization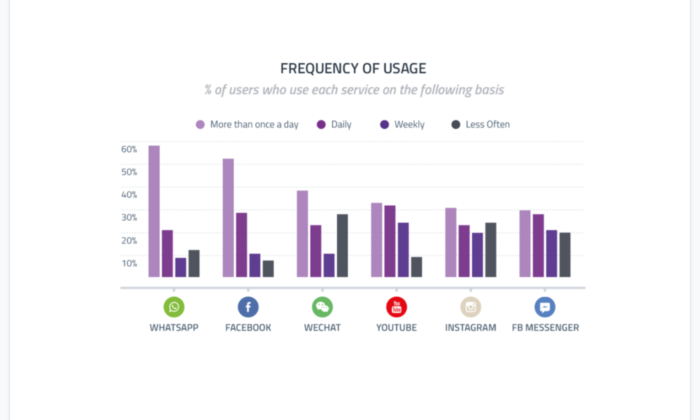 Imagine this…
You've got a fully automated sales funnel that profits like crazy with ads.
You're scaling it up but you want more…
That's where you put your mind into social media marketing and social media presence.
Regularly posting conversion-optimized content on your Facebook Page, Facebook Profile, Instagram, Twitter, Tik Tok… is essential if you want to be in front of everyone at all times.
I'm sure you know about the ancient rule of marketing — The Rule of 7.
It says that a prospect must see your marketing message at least 7 times before he proceeds to become a partner, investor, customer for your products and services.
That's why you need to close your potential customers on all platforms.
Because if you don't, they're just going to lose their hype and forget about you.
Also, a well-thought-out social media strategy will not only increase your social media conversions but also your overall business followers.
Which helps in the long-term game.
#5 Back End Conversion Rate Optimization
And here comes the last but definitely not the worst option.
Which is optimizing your back end sales through with higher converting pages and follow-up.
We covered how to get traffic, how to convert it through your funnel/website, and now comes the fun part…
Your Back End. for most businesses that's the place they make the most profits.
So neglecting it is the last thing you should do if you really want to scale your business to the moon.
Famous back end follow-up is Email Marketing.
An expert consultant will not only show you the best email marketing practices you can use in your business…
But also, he'll suggest new ideas you didn't even know existed till this point.
How to Get Started With Conversion Rate Optimization
After you pick what you need help with, it's time to find out how to start with conversion rate optimization.
Firstly, you need to find a consultant that specializes in what you need help with.
Simple right? Wrong!
Hiring a consultant can either be a walk in the park or an endless lion chase.
What do I mean by that?
Basically nowadays everyone pretends to be ten times better than they actually are.
You don't want to individually outreach people that say they're good on their social media.
The best way to ensure results is to prepare a detailed job post and put it on freelancing platforms like Upwork.
That way only people that have experience and results in the industry will reach out and start a chat with you.
Again, be very detail-oriented in your job post and make a step-by-step checklist covering what you need before proceeding to hire your ideal match.
Measuring the ROI of Conversion Rate Optimization Consulting Services
Let's say you hire a CRO Consultant and begin your first conversion rate optimization journey.
How can you know that you made the right choice?
Well, an easy way is to ask your consultant for expectations you can have during the project.
What increase in revenue can you expect in the first month? What will be changed and what will stay the same?
And most importantly, if you're currently not doing it, start checking your sales and conversions daily.
I'm sure that the marketing tools you currently use track enough data to see if your consultant really makes a difference in your business.
Your ROI (Return On Investment) is crucial and you can't craw through the desert blindfolded for months.
Meaning you can't trust empty claims. You either get results or not. There's nothing in between.
6 Point Checklist For Finding the Right Conversion Rate Optimization Consultant
This section will be useful for you if you haven't hired consultants in the past.
So if you have any questions or concerns about the process you're about to go through, just follow this detailed plan and you'll end up with trackable and real results.
#1 Write down exactly what you need from your consultant on a google docs file
I'm sure you've used google docs before. If you haven't it's Google's alternative to Word.
So the first step of your journey is to clear your mind on what exactly you need from your consultant.
What part of your business drives the most sales?
Do you believe it can drive even more sales? (it probably can)
What aspect of your business have you been neglecting until this point?
The answers to these three questions should give you a good idea of what you need help with.
If you end up having 2-3 different answers then you should pick the one that can generate the most sales in your opinion.
#2 Create your job post
After you know what you need, it's time to get it.
The easiest way to do it is to create a job post on a freelancing platform.
That's a quick way to find medium-tier consultants that can do the job fast.
But if you're a big business looking for the best of the best, you should consider talking to a leading consultant in a proven marketing agency.
Agencies have a lot more clients and that way they have access to much more relevant analytics for what works.
We recommend NP Digital as it is the best marketing agency when it comes to SEO and CRO.
So if you're ready to take your conversions to the next level, book a call today and talk to an expert in no time: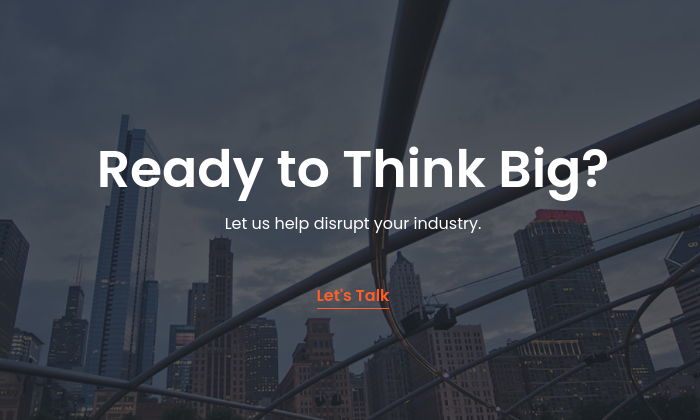 #3 Make sure your consultant has proven results in the field you need help with
This is critical. Always make sure your consultant has a proven track record behind his back.
An easy way is to ask for previous results these consultants have generated for similar clients.
Of course, if you're talking to a marketing agency like NP Digital, you don't need to worry about results.
Then it's time to set up some calls. Try to talk to at least 3 consultants and always ask for their opinion about the strategy you should be using.
That way you'll have different perspectives and maybe find out something you missed when doing your personal assessment.
#4 Hire them and do NOT be cheap
After you're sure who's the best consultant of the bunch, you should begin your contract.
But don't jump the gun too fast. You never know what could go wrong.
So before you start a long-term retainer with your CRO Consultant, you should first hire him for a test project.
Find a small thing they can optimize to start with.
If they do a good job, then move to a larger project.
And don't expect results from consultants that charge 5 dollars an hour.
Go all out on this project and hire the best of the best so you get your desired results.
#5 Track the results daily
Tracking your ROI is extremely important as we mentioned previously.
You should always do the math and see if your consultant makes you money in return.
If you're not happy with the results and don't see a positive future at some point in your contract, just end it.
Still, if they did a great job until the point you decide to end the contract, always make sure to leave him a positive review/testimonial that he can use for future clients.
#6 Keep investing until you stop getting results
But what happens if this consultant never stops generating results?
That's more common with agencies that specialize in multiple marketing skills.
And if that's the case for you, just keep investing until they stop.
You wouldn't want to throw away your golden goose, would you now?
If the results from the first month exceed your expectations, you should consider raising your consultant's salary/working hours.
Let him manage and optimize even more parts of your business.
Of course, don't force him to do it.
If they just optimize your funnel and you want to focus on social media presence, you should first ask him whether they do that as well.
If he's not up for it, you can look for another talent that can handle this part of your business.
It's time to make you some money!
Please use the process I just shared with you and do it now.
If you procrastinate on hiring a CRO Consultant, you can really lose on a lot of money.
Your conversions are the thing that drives your sales.
So leave what you're currently doing and go get your Conversion Rate Optimization Consultant.
Also, have you ever worked with a CRO Consultant? If yes, how was it? Share your experience in the comments below:
The post Conversion Rate Optimization Consulting appeared first on Neil Patel.
from Blog – Neil Patel https://ift.tt/3hZEgjY
via
IFTTT